Do you enjoy stories? let's read my story about how I became a travel writer.
I really enjoyed reading and writing when I was a little girl. I have many notebooks for many years ago. I wrote about my challenges, my dreams, my experience, and about myself!
I graduated in computer engineering and I have worked as a web developer as my favorite job. I was always searching about how to improve my skills. One day, I read an article, How to Improve Your Writing Skills? It was interesting! I was following exercises and I was writing more and more just in the evening for one year. I decided to write on my Instagram page to get feedback. Have the audience encouraged me to write well. My mind became creative and active in finding ideas.
one year ago, my friend suggested me to join a startup as a content specialist. It was a hard decision. But finally, I said goodbye, programming and I started my new Job with a new team. I found out writing is my passion and after 3 months I was appointed as content manager with more responsibilities.
I had applied for a dance program in Indonesia and they accepted me! It was an amazing opportunity for me but I was worried about my job. I told my challenge to my bosses and they accepted my resignation. I left everything in Iran and I started my travel to Indonesia as a solo girl!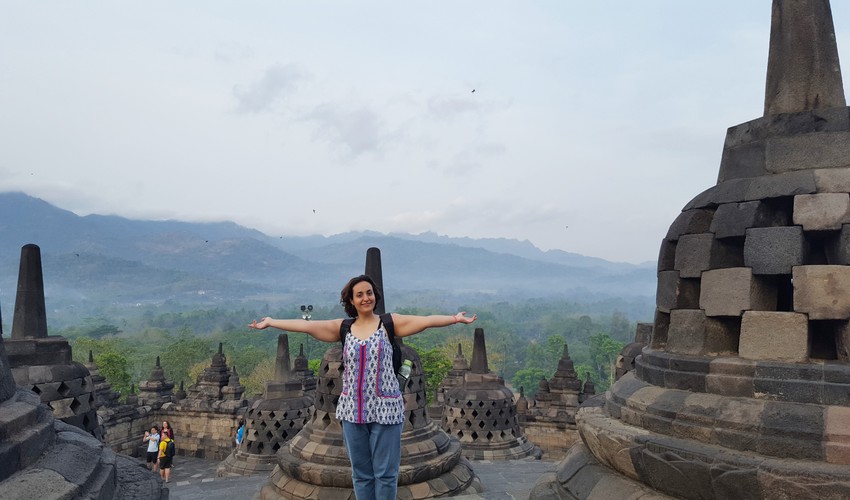 I just kept on writing my travel story on Instagram and searching for a freelance job. I got a job offer on Instagram ads. they were looking for travelers to join their team as a freelance writer. I applied for it and they accepted me. I joined the Travelista website writers club. I started learning about everything a freelance writer and blogger need it on the Travelista academy. I launched my personal website as a task in our club.
I'm not native in English. I was worried about how to write in English well. I read a book by Jhumpa Lahiri. it helped me to be brave and I have started writing in English.
If you would like to be a freelance writer and make money by writing, just join writing clubs and make your story. Never Give Up!
How to Join freelance writers club?
travel writers apply from here
Technology writers apply from here 
Fitness writers apply from here